Mid Anglia School of Flying
---
Mid Anglia School of Flying

Mid-Anglia School of Flying (formerly Ipswich School of Flying) moved to Cambridge in December 1996 following the closure of Ipswich Airport. The School was formed in 1969, although its roots can be traced back as far as 1938 and the early days of aviation at Ipswich.

Cambridge Airport is an ideal location for flight training with three runways and excellent Air Traffic Control and approach services befitting its status as a modern commercial airport.
Mid-Anglia people come from all age groups, all backgrounds, and from all points of the globe - sharing the common interest which is the love of Flying!
For the licensed pilot, MASF also provides recurrent training, revalidations and renewals including the multi-engine and instrument ratings.
PPL Training - Based at Cambridge Airport, MASF offers high quality instruction in a superb training environment. Pilots have been gaining their licences at Cambridge since the 1930s, benefitting from a commercial airport that offers both hard and grass runways as well as a full air traffic control service. This setting prepares students for the challenges of visiting all kinds of other airfields and, for those considering the modular route to the Commercial Pilot's Licence, it is an ideal location to start your training.
IMC Rating - The IMC rating enables PPL holders to fly in Instrument Meteorological Conditions in UK airspace.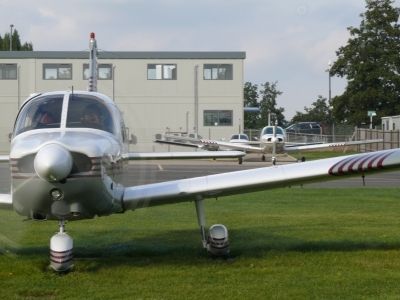 Visit our website for more information about us.
Contact: Trevor Lewis
Address: Gate F, Cambridge Airport, Newmarket Road, Cambridge, CB5 8RX
Telephone: 01223 294466
Website: www.masfcambridge.com
Email: [email protected]